About Us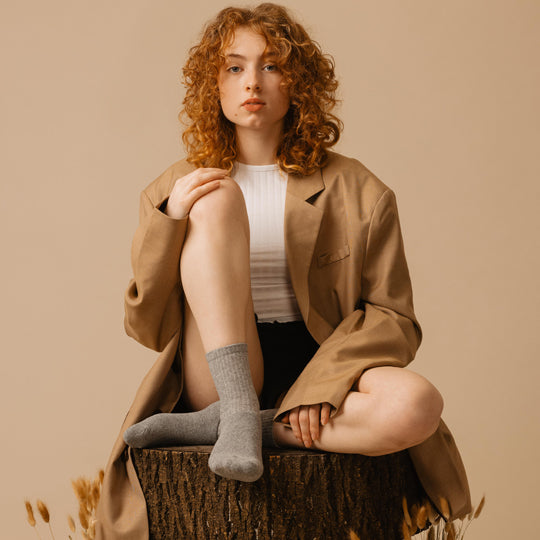 Who we are
We may be the world's first 100% recycled sock, but you can trust us when we say we know a thing or two about the industry!
We are extremely proud to be a SOCKSHOP company (and part of the Ruia Group), one of the biggest names in online retail in the UK, that has done very little else but live and breathe socks since 1983.
When we created TORE we applied our 40 years of knowledge and expertise to ensure you are getting the best out there.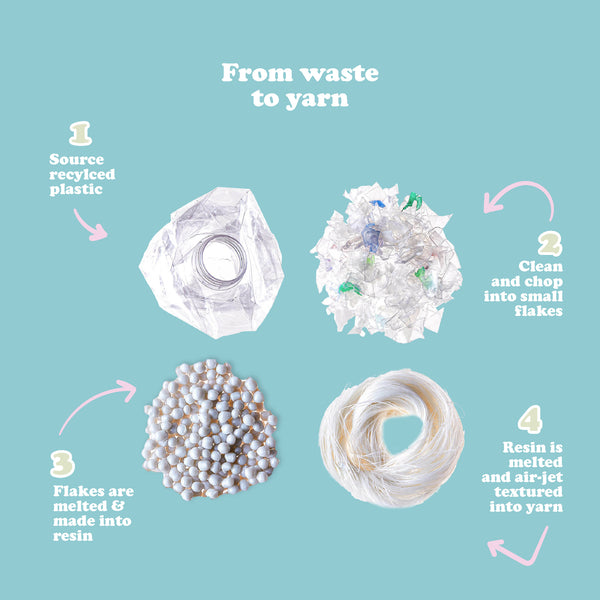 Our Socks
Our 100% recycled socks are certified by the Textile Exchange Organisation and offer the perfect blend of undeniable comfort and hypoallergenic properties (cotton), combined with durability and reduced absorbency (polyester).
These eco-friendly socks are made from textile waste and recycled plastic bottles, used by fiber and yarn producers (such as Repreve) who magically spin them into yarn. The recycled yarn is then woven into new socks, using non-harmful dyes at our certified factory in Turkey.
Want to know how Repreve turns plastic bottles into yarn? Click here to find out more.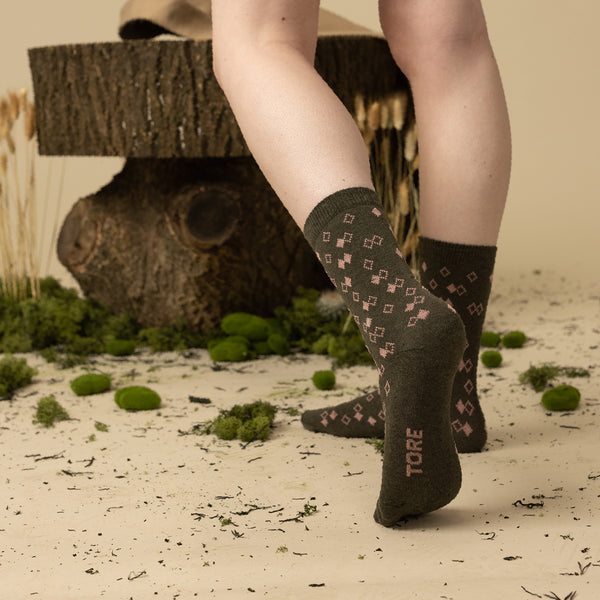 Certifications & Ethics
Our sustainable socks are produced at our factory in Turkey, which is RCS 100 and OEKO-TEX STANDARD 100 certified.

The wellbeing of the people who create our socks is also extremely important to us. That's why our factory is SEDEX and SMETA certified to help improve working conditions and ensure sustainable business practices and sourcing of materials.

As part of the Ruia Group, we're also an active member of the Ethical Trading Initiative (ETI), an alliance of companies committed to improve the lives of poor and vulnerable workers across the globe. Find out more about the ETI Base Code on their website.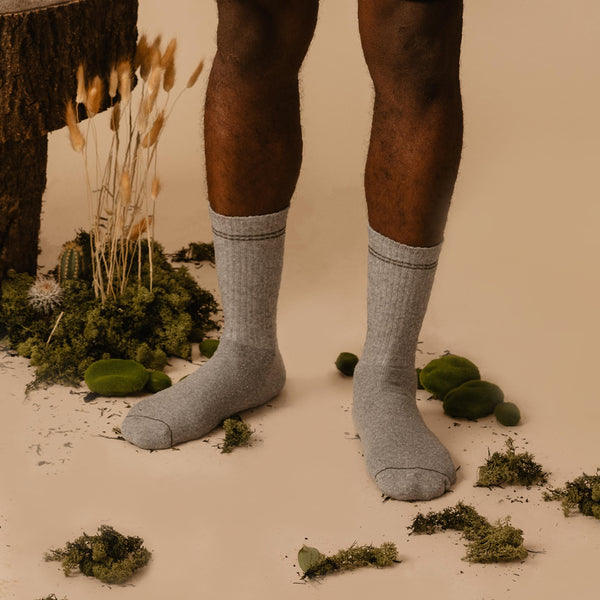 Sustainability
Every single element used in the production, packaging and distribution of our socks is made up of recycled materials.
A typical 3 pair pack of TORE saves on average 1,050 litres of water, in comparison to traditional cotton socks. That's the equivalent of one person drinking 1.5 litres of water per day for almost 2 years!
Each 3 pair pack of TORE socks is made using on average 23.7 grams of plastic (the same as 2.4 plastic water bottles) and also 90 grams of industrial textile waste (equivalent to 0.6 t-shirts), diverting them from landfills and our oceans.
Each pack
of socks saves
Introducing the world's first 100% recycled sock! We are committed to making small changes to create a better world with our sustainable socks